Saturday June 25th 6:00 pm
Fun family event! Invite family and friends to share in campfire, treats, music and fun!
Meet you in the garden on the north side of church.
God blessed us with a break in the rain to share in a wonderful evening of fellowship together.
Group photo in the Sharing Prayer Garden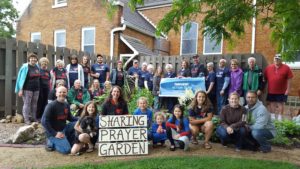 Singing under the canopy (just in case more rain came)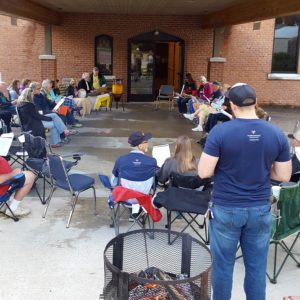 Thank you Ardelle for sharing your musical gifts! Thank you Pastor Dave for keeping the beat!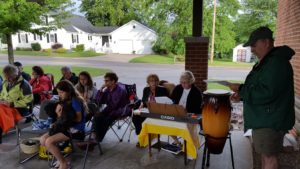 Enjoying S'mores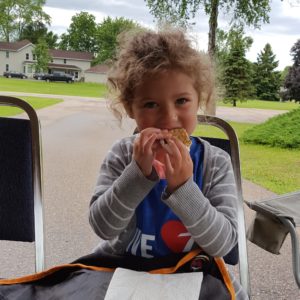 Rainbow doesn't show so well in the photo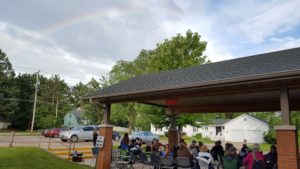 Butterflies for the garden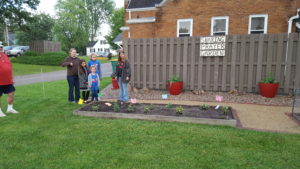 Thank you to the Garden Crew (Mary,Dana, Marilyn, Bob & Donna) for all your work planning, planting and preparing for the event! You are a blessing! Thank you Joan for donating plants and pots for the garden! Thank you to Jean for your help with posters and planning!
1 Peter 4:10-11
Each of you should use whatever gift you have received to serve others, as faithful stewards of God's grace in its various forms. If anyone speaks, they should do so as one who speaks the very words of God. If anyone serves, they should do so with the strength God provides, so that in all things God may be praised through Jesus Christ. To him be the glory and the power for ever and ever. Amen.